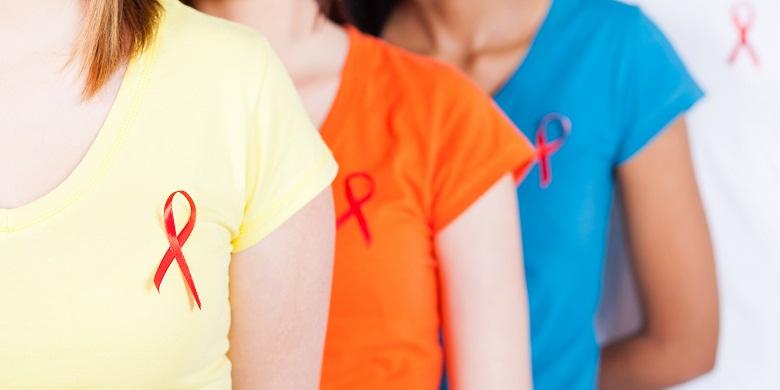 Tackling the HIV epidemic is like chasing each other in a circle that never broke. Intervention in a key population will probably give a positive result. However, the pattern of infection is increased in other key populations. And so on. Like soccer, football total effort is needed in tackling the epidemic.
According to the Director of the World Health Organization (WHO) for Southeast Asia Poonam Khetrapal Singh, the epidemic of human immunodeficiency virus (HIV) in the Southeast Asian region is concentrated in populations most vulnerable to HIV infection, namely men who have (MSM), transgender, injecting drug users (IDUs ), the seller of sex, people are in prison, and other groups. Although various attempts have been made to the vulnerable population, approximately half of them still do not know their HIV status.
Nearly 5 million people living with HIV in Asia Pacific in 2013, or one-sixth of the global burden. It is the biggest load after the region of sub-Saharan Africa the number of new infections in 2013 reached 350,000 people.
In Indonesia, since it was first discovered in 1987 until September 2014, HIV / AIDS is spread in 386 of the total 498 districts / cities in all provinces in Indonesia. HIV / AIDS was first discovered in Bali and the final report is a West Sulawesi in 2011.
For Indonesia, the future, the threat of transmission of HIV in pregnant women and infants is still high as the increase in the number of high-risk men who buy sex, MSM, and IDUs. Therefore, it is necessary breakthrough intervention to suppress the rate of transmission of HIV.
In the past, when HIV infection is generally derived from the use of non-sterile needles among drug users, the intervention is done by providing sterile injecting equipment and methadone maintenance therapy. HIV prevalence among IDUs is reduced or at least restrained.
sexual behavior
However, risky sexual behavior remains the way of a viral infection that could potentially lead to an increasing number of people infected. Sexual behavior so the biggest risk factor in the spread of HIV (57 percent), on top of IDUs (15 per cent), MSM (4 percent), and mother to their children (3 percent).
Data Integrated Biological and Behavioural Survey (IBBS) in 2007 showed that the prevalence of high-risk male sex buyers of 0.1 percent. That figure rose to 0.7 percent in 2011. The prevalence of MSM also rose from 5.3 percent (2007) so 12.4 percent (2011).
In fact, in several new areas that were previously not counted in IBBS, MSM prevalence rose from 7 percent (2009) to 12.8 percent (2013).
Executive Director of the Asia Pacific Coalition on Male Sexual Health (APCOM) Midnight Poonkasewattana say, nine of the 10 new HIV cases in Manila related MSM. One in three HIV positive MSM in Bangkok. The majority of new cases of HIV in China is MSM.
That situation puts young children as a vulnerable group infected with HIV. This happens in many places. However, not many investments made to overcome this state. MSM continue to be stigmatized.
APCOM for allocating resources and to conduct research and rights-based approach to HIV, especially in MSM.
AIDS Commission Secretary Kemal N Siregar said, through modeling that became a national strategy action plan, the HIV epidemic in 2010-2014 can be reduced, especially in injecting drug users, men at low risk, as well as the sellers and buyers of sex.
Housewife
However, the rate of epidemic housewives and MSM it remains high. Housewives are generally infected by husbands or partners. However, many wives did not dare to inform HIV status to her husband. In fact, the husband is spread.
Male buyers of sex with HIV-positive almost certainly pass on his wife or partner. If the woman was pregnant, the fetus is very likely to become infected with HIV. Contagion will spread if the men were also included MSM.
The threat of contagion was reflected in the fact that in 2012 the number of HIV cases among women reached 10 016 cases. That number increased to 12 334 cases in 2013. In the first quarter of 2014 recorded 1,779 HIV positive cases in women.
The number of HIV positive cases in infants from 2012 to 2013 also increased from 86 cases to 106 cases. Cases in children under four years of age increased from 563 (2012) into 653 cases (2013).
National AIDS Programme Manager Ministry of Health (MoH) Siti Nadia said Indonesia's future challenges in HIV prevention is to find more and more and more people with HIV. Therefore, of the estimated number of people living with HIV 591,000 people, only 30 percent were found.
MoH targeting find 60-70 percent of people with HIV. Targets are not easily achieved in the middle of the stigma handcuff.
One of the breakthroughs that will be taken MoH is integrating HIV status examination in screening efforts that the program benefits Healthy Indonesia. Target examination HIV status among pregnant women, tuberculosis patients, patients with sexually transmitted infections, hepatitis, and a couple of people with HIV.
Hopefully, by knowing the HIV status since the beginning of treatment, could soon be an attempt to reduce the amount of virus in the blood. "In Jakarta, pregnant women can have an HIV test at the clinic. PHC also provide HIV drugs, "said Nadia.
Another effort is utilizing social media to disseminate the importance of the examination and treatment of HIV status. It is difficult to change the behavior of the behavior despite known health risks. However, it must continue to pressure the HIV prevalence.