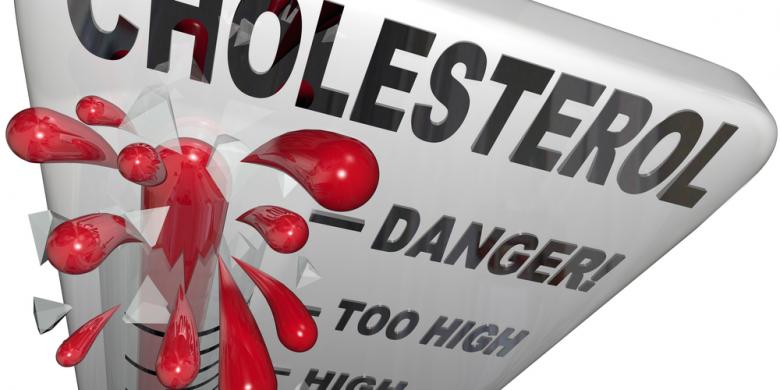 Blood sugar levels should be so compact with cholesterol and blood pressure. When the blood sugar and high blood pressure, high cholesterol levels are usually too. The third factor is a risk factor for diabetes and heart disease.
Maintaining healthy cholesterol levels for diabetics is the thing which is also important in addition to maintaining normal blood sugar levels. Because the need to prevent diabetes complications such as heart and blood vessel disease in the future. Maintaining normal cholesterol levels is a wise action to prevent heart disease.
Cholesterol, a fatty substance found in the bloodstream and in the cells of the body that was affected by blood pressure and blood sugar. The American Diabetes Association says when the blood sugar and high blood pressure, high cholesterol levels also.
Blood sugar, blood pressure and high cholesterol are risk factors for developing diabetes and heart disease. The more factors you have, the higher our risk for heart disease and blood vessels.
Diabetes does tend to reduce levels of good cholesterol (HDL) and raise triglycerides and bad cholesterol (LDL). Good condition when low cholesterol but high triglycerides and bad cholesterol increases the risk of heart disease and stroke. This condition is called diabetic dyslipidemia.
"Diabetic dyslipidemia means fat profile we are in the wrong direction," said Richard Nesto, MD, spokesperson for the American Heart Association. Such fat profile makes a person at risk for premature coronary heart disease and atherosclerosis, a condition when the coronary arteries become clogged with fatty deposits and other substances.
Often Check Cholesterol
On the other hand, high cholesterol levels can also be a tool to predict the presence of diabetes. High cholesterol is often owned by people who have insulin resistance. Insulin resistance is a condition when the normal amount of insulin in the body is less to convert sugar into energy for the body.
Insulin resistance can arise when doctors diagnose diabetes yet. The characteristics of those affected by insulin resistance is excess weight, high blood pressure, blood lipid levels and blood sugar above normal.
Many studies that prove the relationship between insulin resistance which is a precursor of diabetes type two diabetic dyslipidemia, atherosclerosis and vascular disease. That's why, when bad cholesterol levels started to increase, doctors will recommend patients to pay attention to blood sugar levels, began to pay attention to diet and exercise to prevent diabetes and heart illness.
American Diabetes Association (ADA) recommends cholesterol check at least once a year for diabetes. Check cholesterol should be more frequent than once a year if diabetics have high cholesterol levels and are not controlled drugs.
Diabetics who do not have coronary heart disease, recommended by the ADA for lowering LDL cholesterol below 100 mg / dL while good cholesterol should be raised above 50 mg / dL and triglycerides should be below 150 mg / dL. While HA1C test levels in diabetes should be less than 7.
Diabetics are known to have coronary heart disease, as well as have a blockage in artery vessels or ever had a heart attack, the ADA recommends that LDL cholesterol levels below 70mg / dL.
To get the very low levels of LDL requires high-dose statin treatment is proven to reduce the risk of heart attack. Suggested triglyceride levels should be lower than 150 mg / dL while good HDL cholesterol levels should be above 40 mg / dL. Women with diabetes who have coronary heart disease had higher levels of HDL recommended above 50 mg / dL.